ABOUT
At Christy Mae's we are not a link in some corporate chain or owners of a franchise. We are a family of managers who pride ourselves in consistent food quality, good value and friendly service in a clean and comfortable atmosphere. We believe in healthy sized portions and use only the finest ingredients available. We enjoy cooking from scratch daily to create our fresh soups, stews and chicken pot pies. These ideals are the foundation of Christy Mae's success.
Christy Mae's has always been a family-owned restaurant. The Mural on our north wall, painted over 35 years ago, is a tribute to the family that started it all, the Tricarico family. Grandma Gert and Grandpa Andrew are on the left; next is Grandma Tricarico with her son Joe Tricarico, a retired police officer of twenty years, and his wife Jane, also known as "Mom", with their two sons Joseph, and Andrew.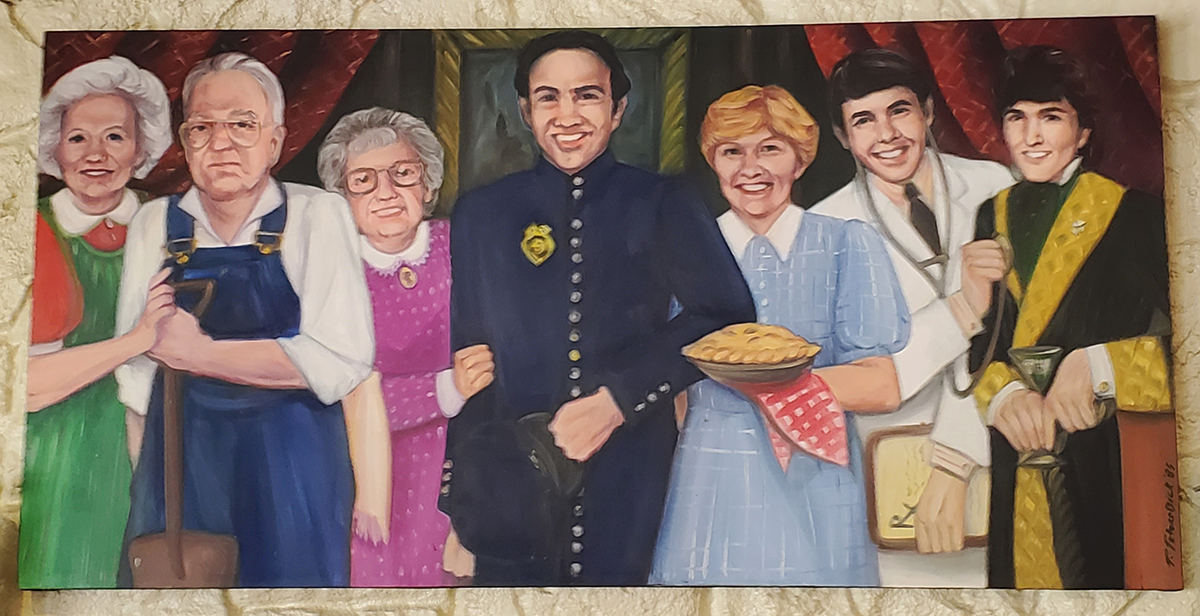 In June of '85, the Tricaricos, purchased Christy Mae's Restaurant and later that year Larry Ashby, current owner, joined their team as a dishwasher while finishing up his senior year in high school. Over the past 35 years, Joe and Jane have retired and Andrew started a second career in construction. Now Larry and his wife Jeanette have continued the long success of Christy Mae's. The Ashby family is proud to own this one and only very special restaurant.

We, the Ashby family realize that without you, there would not be a Christy Mae's Restaurant. We look forward to serving you and your family for many years to come. At Christy Mae's we consider you family.